Mark Jurva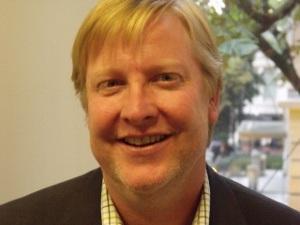 Practice
Mark's practice emphasis is resolving real estate, construction, and business disputes. He represents business owners and contractors in complex and contentious litigation in Oregon circuit courts, and arbitration in FINRA, ASP, AAA and other venues. He also handles financial fraud and trust and estate litigation.
Professional Background
Mark has litigated many of Oregon's largest construction cases, some through mediation, and others through trials lasting up to 7 weeks. Mark started his real estate and construction legal career working as a law clerk with the Oregon Land Use Board of Appeals, then as an attorney and partner handling lease, real estate, and construction transactions and litigation at some of Portland's biggest law firms.
Mark has worked closely with the Associated General Contractors (AGC) on legislation, and has testified before legislative committees multiple times on their behalf in support of specific bills.
Publications and Presentations
Presenter, "Handling Real Estate Transactions With Confidence", NBI CLE Seminar Portland, OR (2013);
Panelist, "Deconstructing the Construction Litigation Case" with Multnomah County Judge Judith Matarazzo, moderator, OLI (2012);
"Claims and Defenses Under Title Insurance Policies" and "Ethical Considerations," NBI Advanced Title Insurance seminar (2011);
Panelist, "Litigation Strategies for Condominium Conversion," 2nd Annual Pacific Northwest Construction Defect Seminar (2010);
NW Solar Expo & Clean Technology Showcase (2010);
"Pacific Northwest Coverage and Current Trends," 15th Annual West Region Construction Defect & Insurance Coverage Conference, San Diego (2009);
NW Solar Expo & Clean Technology Showcase (2009);
"Title Law, Real Estate Law: Advanced Issues and Answers," NBI Seminar (2007);
"Avoiding Professional Liability Claims: Legal Issues for Oregon Land Surveyors and Civil Engineers," Half Moon Seminar (2004);
"Advanced Principles of Title Insurance in Oregon," NBI seminar (2003);
Contributor, "Land Use Due Diligence in Commercial Property Transactions," Commercial Real Estate Transaction, OSB seminar (1997).
Education
Willamette University School of Law, J.D.,1996; Managing Editor, International Law Bulletin

Michigan State University, B.S. Multi-disciplinary-Geology, Philosophy, Resource Development, 1992; Overseas Study Program, London 1990.
Bar Admissions
Oregon State Bar Association Member
United State District Court for the District of Oregon, admitted
Oregon Solar Energy Industries Association Member
Associated General Contractors, Oregon Columbia Chapter
American Bar Association
North Clackamas Chamber of Commerce
Oregon City Chamber of Commerce
2008 Rising Star Oregon Super Lawyers